THE SUN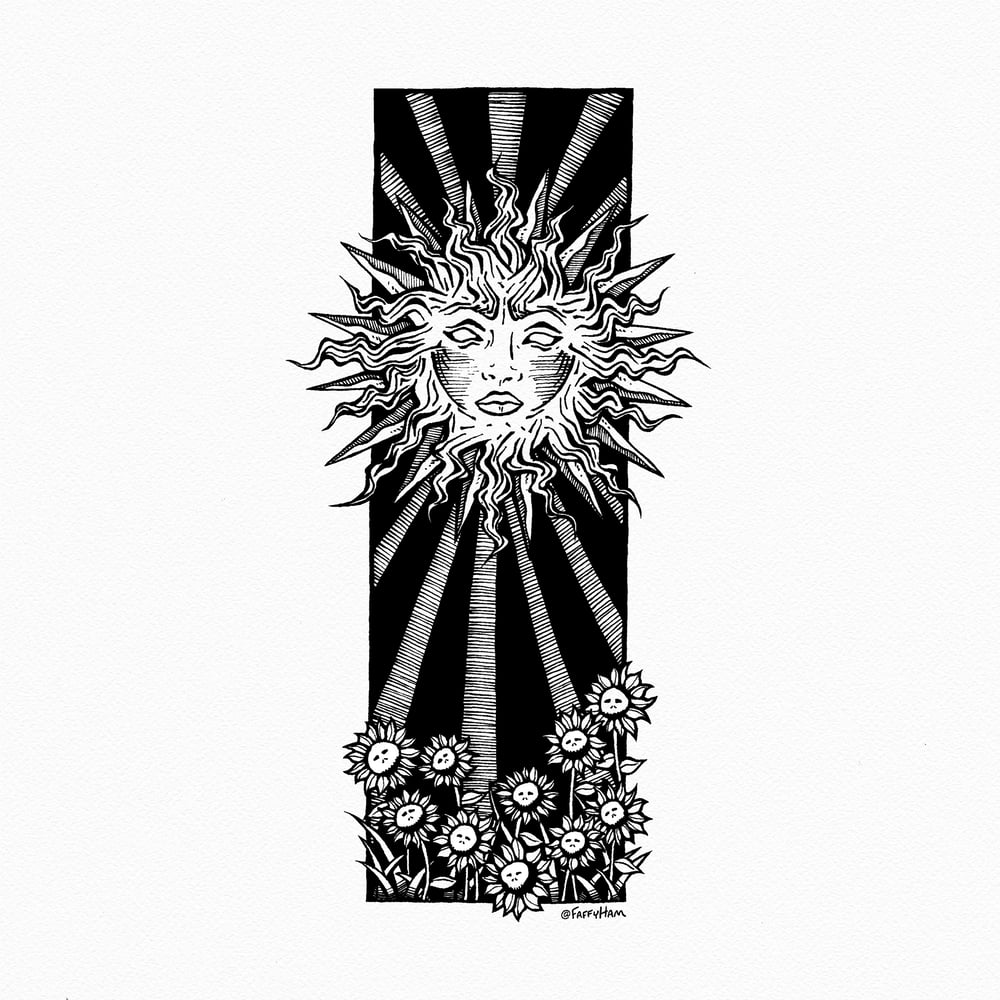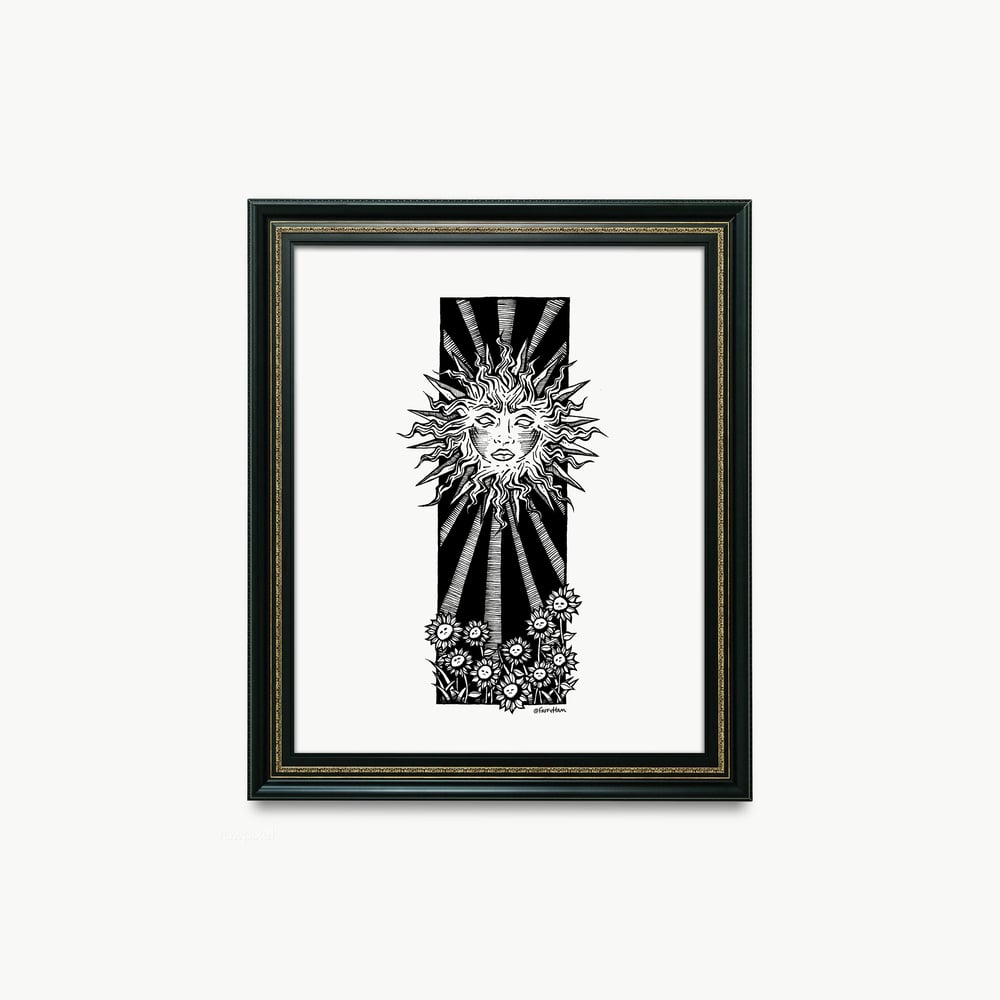 THE SUN PRINT
"Oh, hello there. I will stay behind, to gaze at the sun. The sun is a wondrous body. Like a magnificent father! If only I could be so grossly incandescent!"
Paper - French Paper 65# Cover
Does not include frame or mat. Color accuracy may vary depending on viewing device. Allow 48 hours for processing after purchase. Copyright 2020 FaffyHam.